This month, we had a special speaker, Lori Mason! She shared with us her process of making memorial quilts. It was quite moving to hear stories of people who have passed and how the process of making quilts is such a blessing for herself and other grieving families.
Show & Tell - Special thanks to Kim Lumapas for being our photographer this month!
Heather Davidson
Nine Patch Baby Quilt
@heatherjoydavidson
Kathryn Schmidt
Pattern by Violet Craft, The Mandala Quilt
@makeshiftkat
Kathryn Schmidt
Quilted by Christina Lane
@makeshiftkat
Marika Zimmerly-Beck
Green Map of the States, pattern by Elizabeth Hartman
@stumptowncrafter
Marika Zimmerly-Beck
Beautiful Day in the Neighborhood
@stumptowncrafter
Elsa Hart
Chai Star, Pattern from the book, Vintage Quilt Revival
Quilted by Joleen Knight
@elsabean
Elsa Hart
Kitty Star, blocks were made by various people from her mini group
@elsabean
Elisa Corcoran
Richards Quilt, her 1st commissioned quilt!
Marjorie Elliot
Flying Geese, the Ricky Tims method
Dawn White
Wanderlust, Pattern: Spinners by heather Peterson
Quilted by Coleen Barnhardt
@dawn_at_first_light_designs
Mims
Big Bear
The center is a paper-piecing pattern by Tartan Kiwi
@mimsical13
Jennifer Gleich
Dots All Around
Pattern: Modern Dresden
Quilted by Brenda Anderson
@Jengaile0927
Megan Smith
Fish School
@roricksmith
Pattern from PlayCraft Quilt Design a Day blog
Elizabeth Hartman
Fancy Forest
@elizabethagh
Elizabeth Hartman
Bjorn Bear
@elizabethagh
Ellen Mickanin
Hawaiian Dreams
Kory Keller
Aviatrix Medallion
Pattern by Elizabeth Hartman
@kellerko
Kazumi Peterson
Brandon's Quilt
Pattern from Love of Patchwork Magazine
kpetersonquilting.com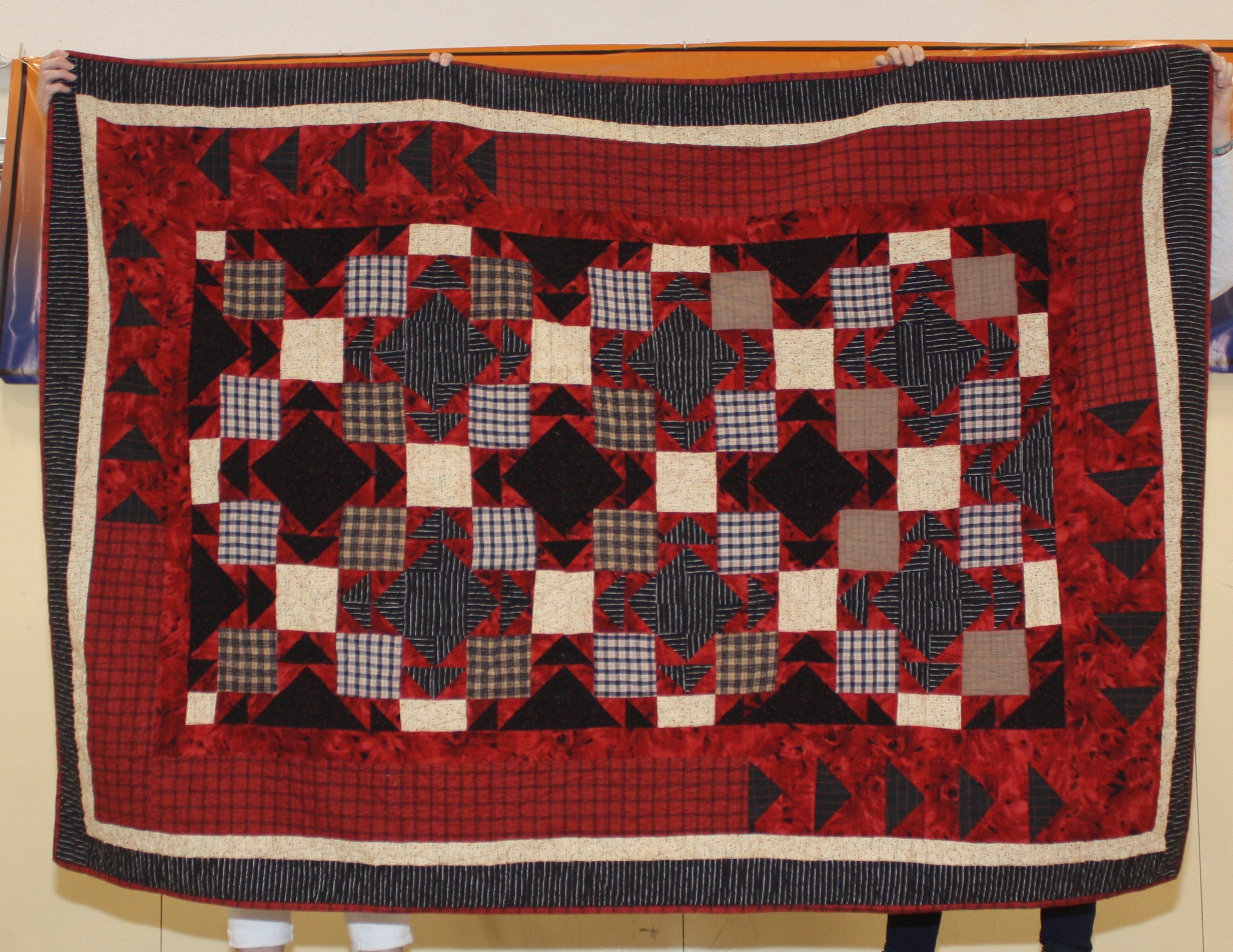 Tamara King
Corn & Beans
Quilted by Karlee Sandall
@metamarame
Claire Alexander
Fun on the Farm
Pattern from a Good Housekeeping mag in the late 1970s
knitnkwilt.wordpress.com
Jennifer Ballard
Pattern: Squash Blossom
@hoorayforrain
Kim Lumapas
Faster 14 times 3
Pattern: Faster 14 by Sam Hunter
@perfectionnotincluded