Sheila Sinclair Snyder Snow Day Makeup Class
May 2019 Instructor
About Sheila
I grew up on the Minnesota prairie seeing long, unobstructed horizons and beautifully colored sunsets. The northern lights were a marvel in the fall. I was instilled with a sense of unlimited possibilities, a love of beauty, and a sense of wonder for color and how colors work together. In my family, we valued doing things with our own two hands as well as figuring things out one step at a time. Everything we did-whether gardening, farming, raising animals, building fences, fixing equipment, woodworking, sewing, cooking, or simply playing together-was done with creativity and pride.

It was natural for me to take up quilting with my grand-mother. She was a quilter and seamstress with an indispensable strength: the ability to create while caring for a big family, fitting her stitching in amidst the daily work. The members of my family have many talents, including leadership, writing, music, weaving, woodworking, scrapbooking, knitting, and cross-stitch. At the moment, I am the only active quilter, but I'm working on them!

I've been happy to produce some award-winning quilts, you can see them in the gallery. Traveling to give lectures, teach workshops and teach longarm quilting keeps the calendar full and interesting. There's always something to look forward to!
Website: https://licensetoquilt.com

Barn Star Quilt Workshop
Date: May 4th, 2019 9:30-4:30
Location: Marylhurst School, 1232 Linn Ave, Oregon City 97045
Cost: $100 ($45 class fee, $55 supply fee)
Class Description/Supplies: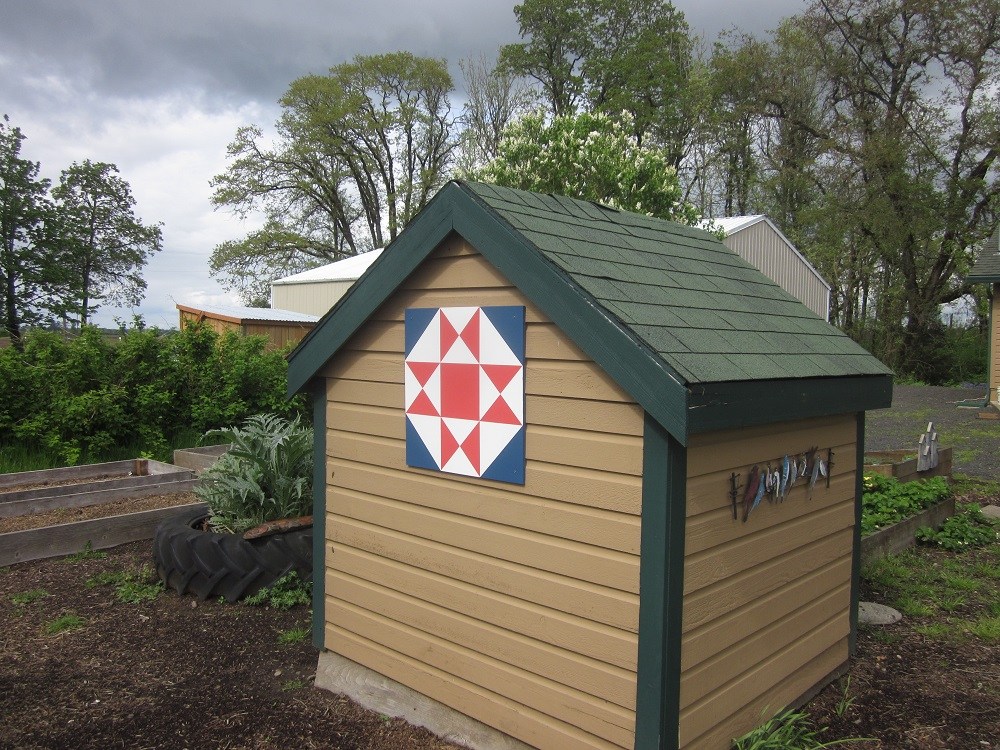 Barn Quilt Painting is a popular, lively class with guided instruction that will take you through the process of painting a Barn Quilt from beginning to completion. You will choose a quilt pattern from dozens offered, or you may bring a favorite (instructor will evaluate the difficulty). You will leave with your own masterpiece, ready for hanging and possibly the inspiration to participate in a Barn Quilt Trail in your neighborhood. All supplies and equipment included. YOU MAY WANT TO BRING A PAINT APRON!

Supplies provided include a 2'x2' pre-primed MDO board (waterproof for exterior application), 50+ high quality exterior paint colors to choose from, FROG brand masking tape, sample patterns, foam brushes, rulers, extension cords, stainless steel screws.